Facebook Ads generator tool for eCommerce
Facebook Ads generator for eCommerce is a tool that can help for eCommerce businesses to create their facebook ads copy quickly and easily, the ad copy generated comes with emojis. Adding emojis on the add can can grab attention to the users while scrolling on facebook, if the user like your add they engage the ads to click.
Our tool can help help with daily projects by taking the burden off of our brain. . It can help to generate content ideas. With this tool, I can save time and energy while still getting the job done. It's the perfect solution for anyone who hates using their brain for their work.
How Much Cost Facebook Ads?
Once you understand the cost of Facebook Ads, you can start to think about how to maximize your budget. There are several strategies you can use to get the most out of your ad spend, such as targeting a specific audience, country, location and placing the Ad, in my expecrience for engagement ads type. putting in the Facebook Instagram Feed is effective way.
In the screenshot, will shot the real example of facebook ads cost, the ad budget per day is 2.60 usd a day. This is Engagement Ad Type, as you see the results the cost per action is 0.14 usd, this add targeted in USA Florida only.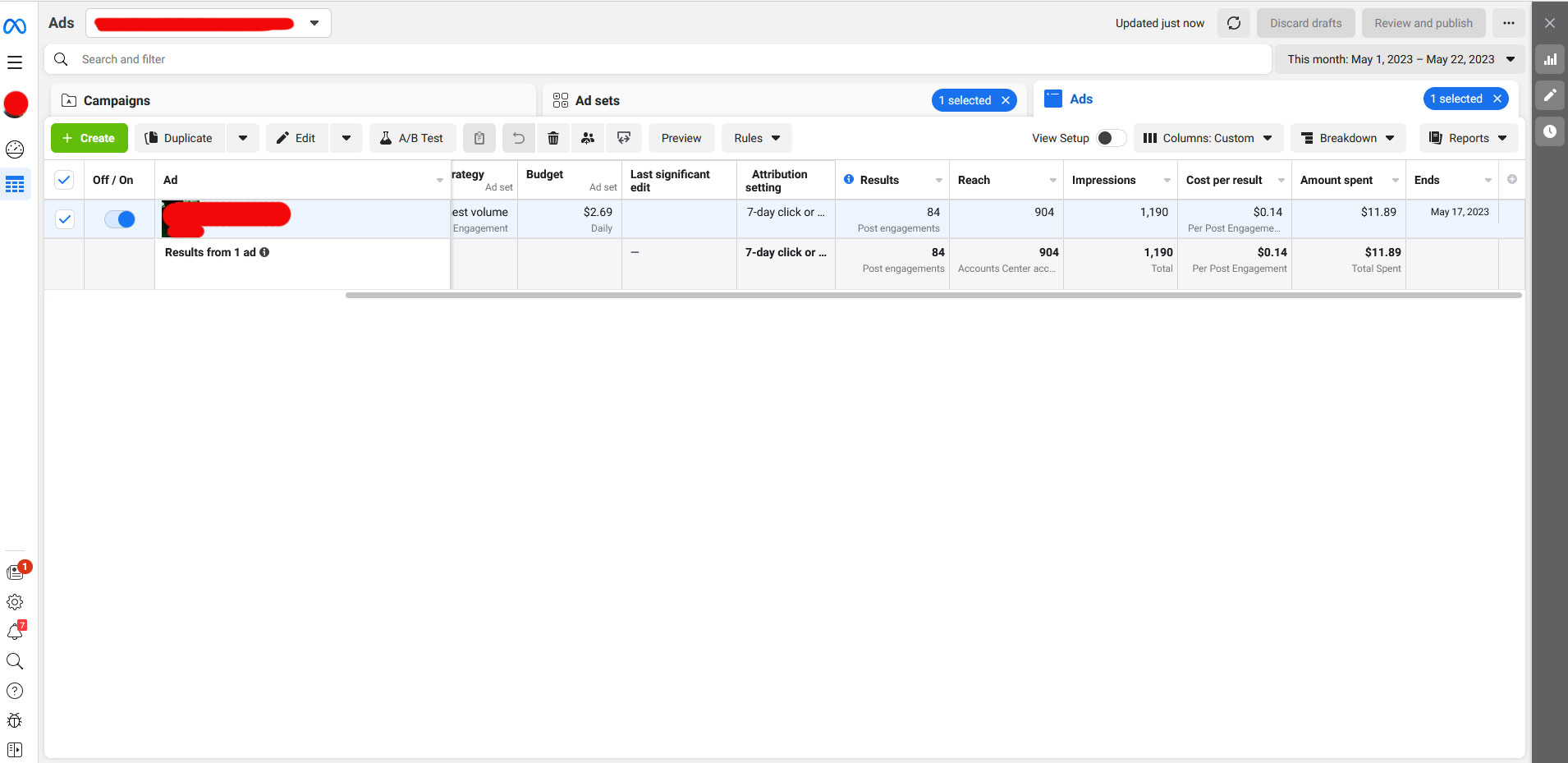 Is Facebook Ads Effective?
Well the answer is Yes and No, for example in eCommerce, your products set up the Ads for engagement only this probably not working mostly, you need set up funnel strategy for ads
Engagement Ads is like for awareness on the product, mostly users did not buy for the first time. you need to re target the your audience and offer the discount.